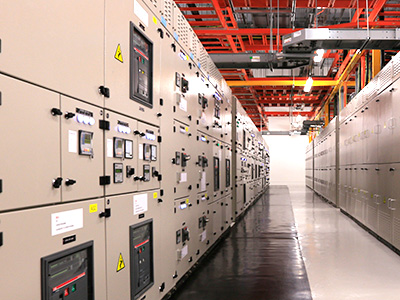 Integrated M&E Engineering Services
Powen is your one-stop M&E engineering solution provider. Our full suite of integrated M&E engineering services leads to greater project efficiency, significant resource optimisation and cost savings.
ACMV (Air-Conditioning and Mechanical Ventilation)

Electrical Systems (High Tesnsion & Low Tension)


ELV Systems

Fire Protection Systems

IT Infrastructure and Communications Systems

Intelligent Building Control and Management Systems

Plumbing and Sanitary Services

Medical Gas
Integrated Building Services
Design and Build Solutions
Powen's design and build expertise adopts a whole system approach that helps clients realise the maximum potential of site design and building infrastructure while meeting the project's other requirements. We offer value to our clients by utilising cost and value engineering throughout the planning, design and development process. Economic analysis is applied to evaluate design alternatives that offer the most efficient solution.
Green Engineering
Powen provides chiller design and configuration services for new build or existing building, including energy and power management system, as well as lighting control to optimise building operations in accordance with Green Mark requirements.
Chiller Plant Upgrading
We conduct feasibility studies including energy analysis and system options for optimal system performance to improve energy efficiency. With all the tactical challenges such as constraints with the design of the building and maintaining live status as the upgrading works take place, and knowing the intricacies of these challenging projects, Powen is able to carry out the works confidently without disruption to the occupants of the facility or any unplanned downtime.
A&A and Fit-out
Powen's teams have worked on a vast range of A&A and fit-out projects over the years. We understand the complexities and challenges faced when the building status remains live as the construction takes place. We cover projects of all sizes ranging from tenancy fit-out to additions and alternations works for existing buildings.
Maintenance & Facility Management Services
As a multi-discipline engineering company, our capabilities include providing comprehensive M&E operations and maintenance services in all segments. From adhoc to scheduled preventive maintenance services, repair works, annual shutdown or full facilities management services, Powen has the resources, competencies and experience to help clients achieve operational efficiency as well as cost effectiveness in energy and sustainability initiatives.
Construction Productivity
Powen advocates productivity and progressiveness and constantly looks out for the latest technology and trends in engineering. We are one of the first M&E engineering companies to adopt the intelligent Building Information Modeling (BIM) system. We are also a pioneer in providing M&E engineering services that complement the latest construction methods, for instance, PPVC methods for Crowne Plaza Hotel Extension at Changi Airport.
Work on a project with us?